Safeguarding
Designated Safeguarding Staff
At Laureate Community Academy, we are committed to safeguarding and promoting the welfare of our all our pupils. If you have any worries or concerns about a the safety or wellbeing of one of our pupils please contact us and speak to a member of the Safeguarding Team.

Mrs C Dalton
Designated Safeguarding Lead (DSL),
Designated Teacher for
looked-after &
previously looked-after
children

Mr D Perkins
Deputy DSL
Headteacher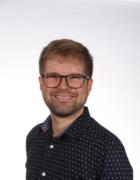 Mr R Knapp
Deputy DSL


Mrs L Mower
Deputy DSL
Mr D Woodward
Director of Education

One of our Safeguarding Leads is always available to discuss safeguarding concerns.
However, if you feel that a child is in immediate danger you can call the Suffolk Safeguarding team directly at Customer First on: 0808 8004005
Please read our Child Protection Policy and Procedures which is available from our Attachments section on this page.
---
Working in partnership
There are occasions when our concern about a child means that we have to consult other agencies. Unauthorised absences, for instance, may be referred to partner agencies such as Suffolk County Council's Children's Social Care, Special Educational Needs or Children Missing in Education teams. Whilst we would always aim to work in partnership with parents there may be exceptions to this when concerns are raised for the protection of a child.
The procedures which we follow have been laid down by the Suffolk Safeguarding Partnership, and Unity Schools Partnership has adopted a Safeguarding Policy in line with this for the safety of all.
Information & Resources
County Lines
'County Lines' is a term used when drug gangs from big cities expand their operations to smaller towns, often using violence to drive out local dealers and exploiting children to sell drugs. Click here for more information and videos to help you to keep your child safe.
In addition to our Child Protection Procedures available in the attachments section the following documents and websites have a variety of information which you may also find helpful: