Why do we have Learning Characteristics?
Characteristics of Effective Learning are embedded in Early Years practice.
They are used to encourage and support our children across the whole school to describe how they are learning.
They help children to build valuable lifelong learning attitudes.
They are linked to our 'REACH' values, e.g. 'Team Workers' and 'Respect'.
---
What are our Learning Characteristics?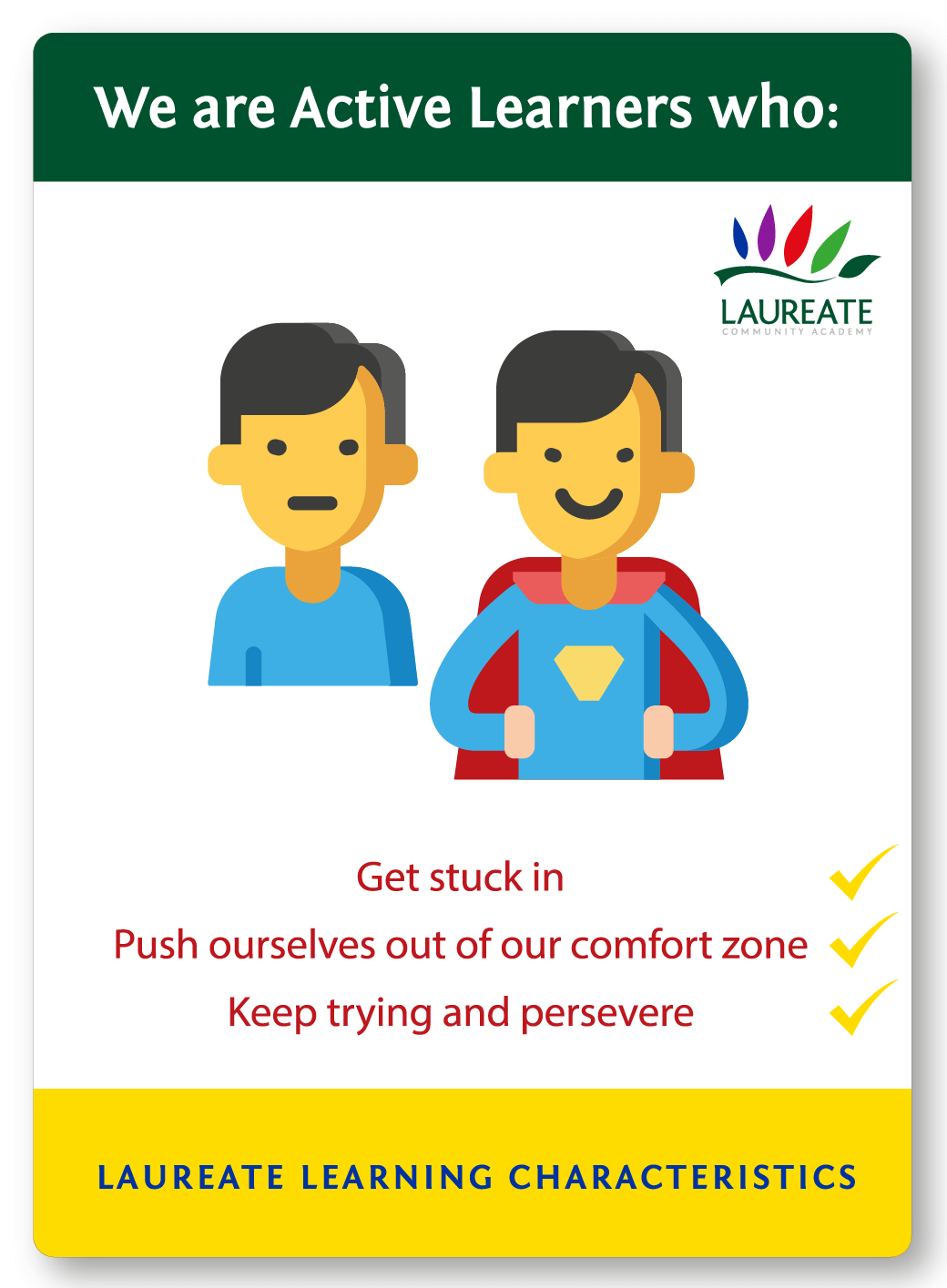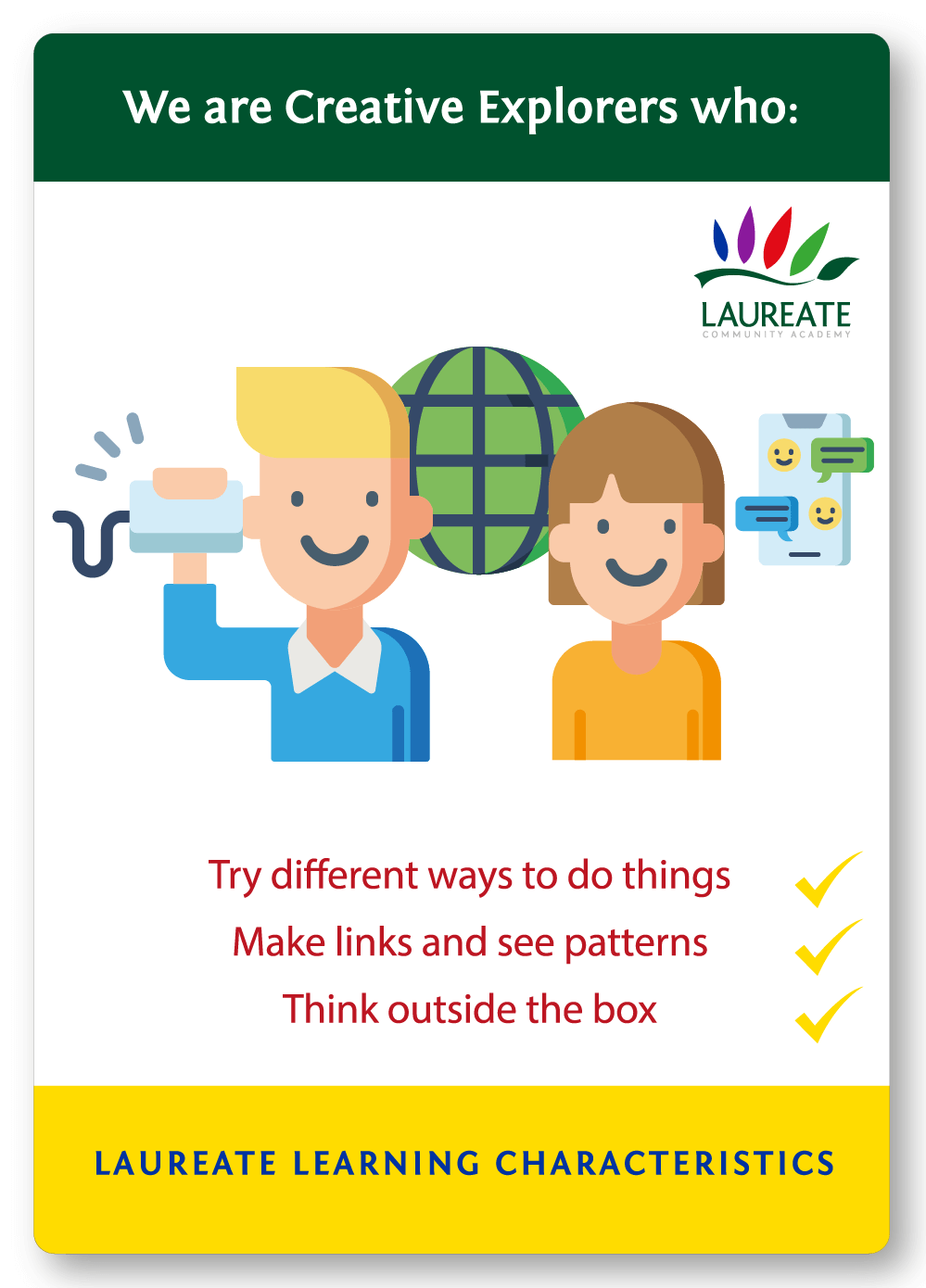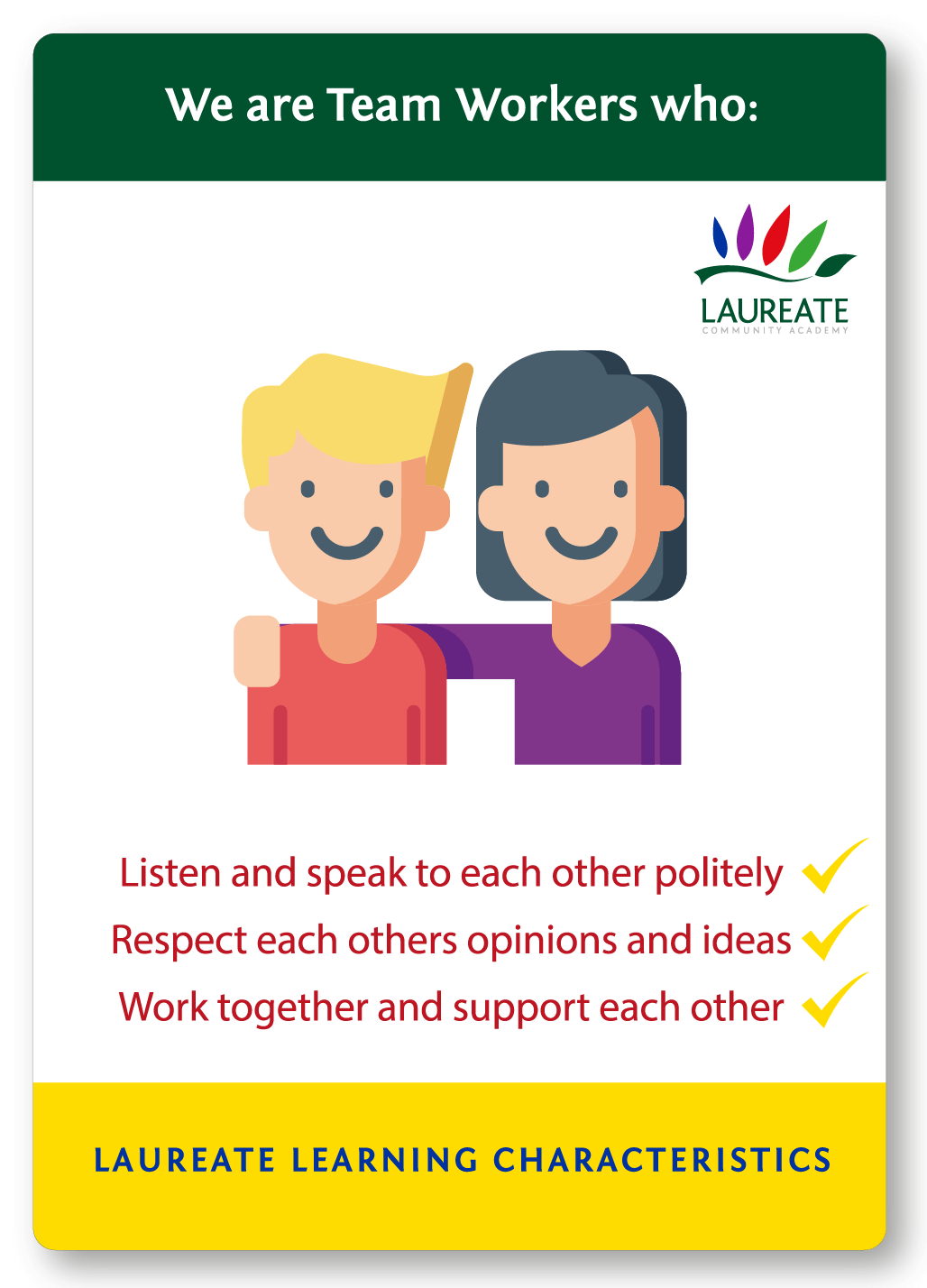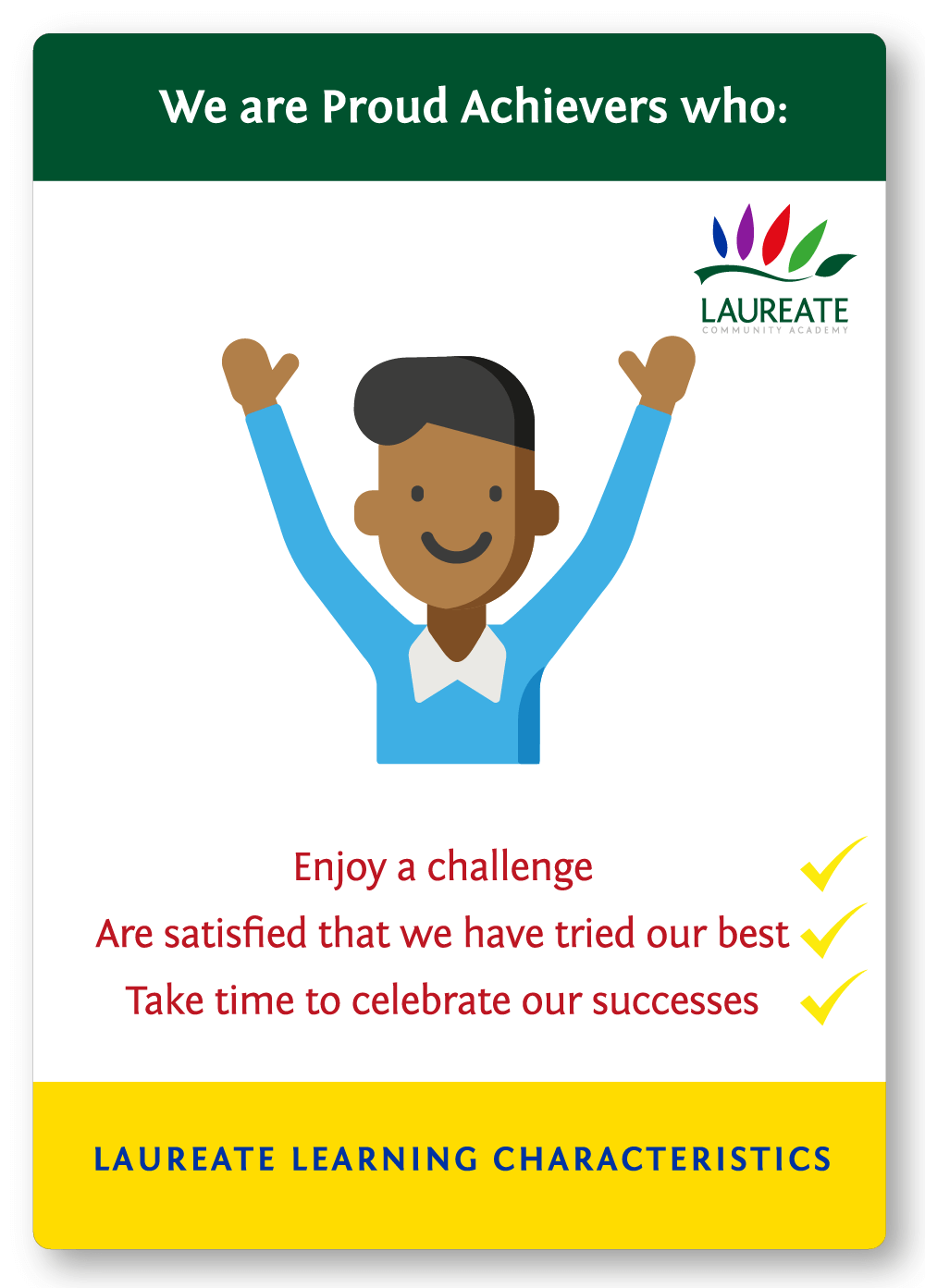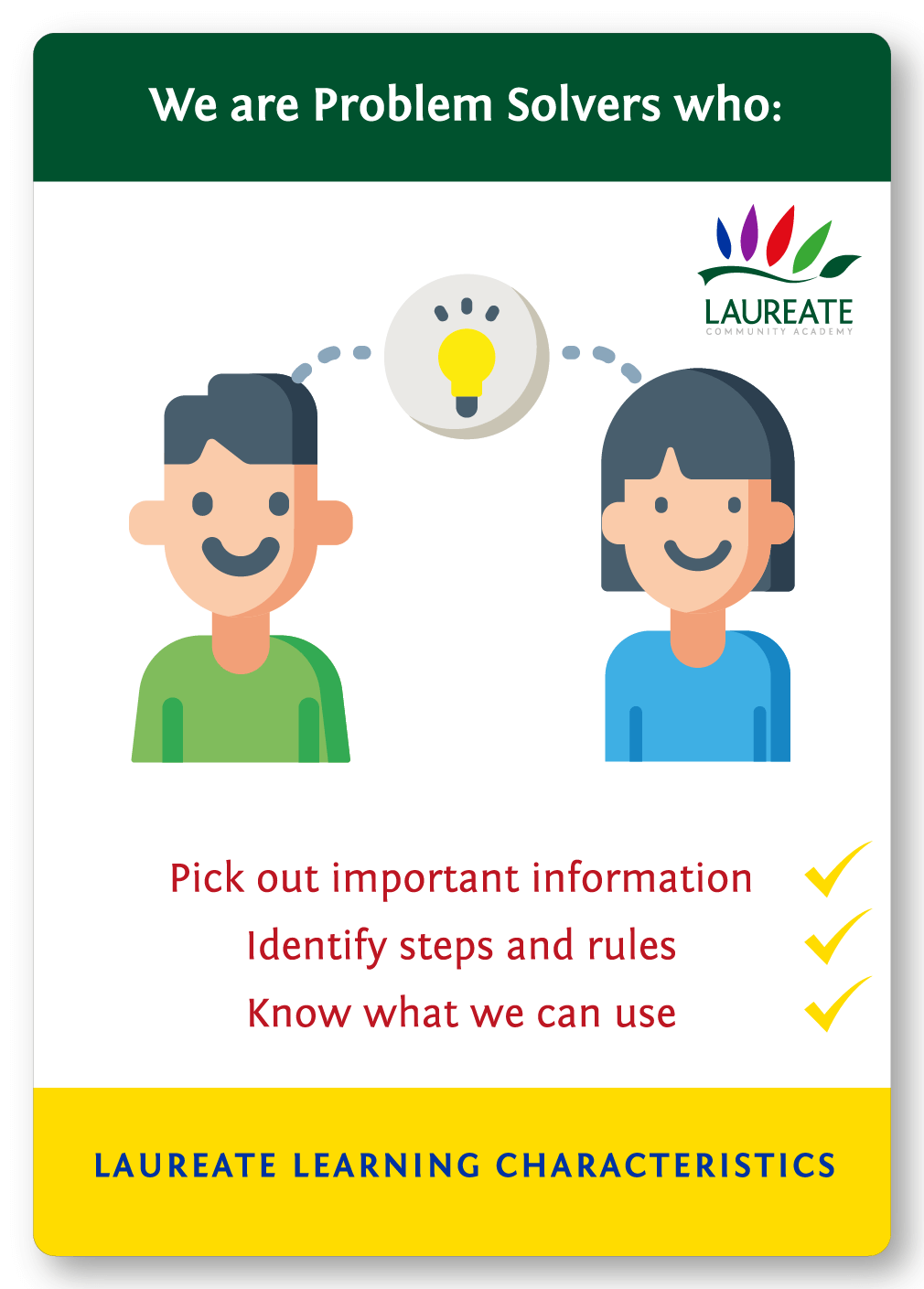 At Laureate we are:
Active Learners who
Get stuck in
Push ourselves out of our comfort zone
Keep trying and persevere
Creative Explorers who
Try different ways to do things
Make links and see patterns
Think outside the box
Team Workers who
Listen and speak to each other politely
Respect others' opinions and ideas
Work together to support each other
Proud Achievers who
Enjoy a challenge
Are satisfied that we have tried our best
Take time to celebrate our successes
Problem Solvers who
Pick out important information
Identify steps and rules
Know what we can use
Reflective Thinkers who
Take time to think
Check how things are going
Know how to improve